We told you about this film earlier this month in our FILM SCREENING: "Inside A Change" @ BAM post and we couldn't resist checking out Rik's vision this past week.

Dedicated to a friend of Rik's who was his inspiration, this film depicts a small window of time for a young man who is on the brink of changing his ways as he heads into prison for a short stint. This isn't the typical Hollywood version of life where the main character has a sweet ending, all family issues are resolved and he walks into the sunset with the love of his life after two hours. When you left the film, you had more questions than answers about the main character's, Chris, future--which is what life is all about!!

Chris' journey shown in the film was bitter sweet, touching, made you angry, scratch ya head....all of these emotions allowed you to embrace the realism of this film. It reminded us of epic movies/shows such as The Corner, Boyz in the Hood and The Wire but we connected with this film more so b/c it was filmed in NYC area (Long Island and the Queens) and the characters gave memory to the youths who we cross paths with on the trains and in our neighborhoods.

The screening was followed by a brief Q&A with Rik Cordero, who has directed music videos by many Hip Hop artists, the prescription drug drama "Mend" and several other short films and documentaries. In 2007, Rik pioneered the landscape of independent Hip Hop music videos by directing major recording artists such as Jay-Z, Nas, Snoop Dogg, Busta Rhymes, The Roots, Q-Tip, Jadakiss, Ghostface Killah, Consequence, Beanie Sigel and John Legend and favorites such as Joell Ortiz, Joe Budden, Wale, Smif-N-Wessun, Heltah Skeltah, Buckshot and Royce Da 5'9". During the Q&A, he explained to the audience that this film was a heartfelt tribute to his friend. Later, he offered brilliant advice to film makers in the audience from technology tips to the gift of determination while making a film on a tight budget along with other obstacles coming up along the way.

This film was showcased at BAM in partnership with NYC Council Member Letitia James and the BAMcinématek Series ActNow: New Voices in Black Cinema.

For more information about upcoming film screenings in your area, visit www.three21media.com/insideachange/.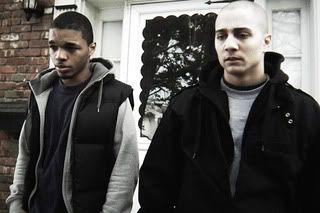 Rik Cordero's IMDb Site::www.imdb.com/name/nm2331906/