The Synch Chronicles February Edition could not have arrive fast enough! We were extremely excited to see the featured artists hit the stage giving the crowd an eclectic blend of Rock, Blues and Soul.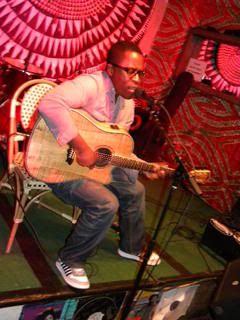 Fresh from his debut on Malik Yoba's BET show "Shop Talk", with only his guitar and impeccable vocals, Jeremy James performed to an almost hushed audience. Between the stomps and shouts, he graced us all with original music from his release "First Time". Jeremy was simply put—AMAZING! He is one of the many artists whom have crossed our paths that we know will make a reappearance at our monthly series. We highly recommend that if you missed his stellar performance to be sure to cop his cd!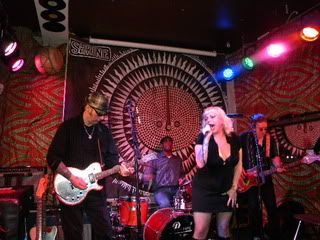 After a quick sound check, Mandy Lemons backed by the band Low Society (featuring the legendary Sturgis Nikides) made their debut and did not waste any time convincing the crowd that they were in the building and ready to ROCK! This is why we love their music—straight no chaser!! They performed original compositions and remakes of classics by Etta James and Led Zeppelin. Whew! We were completely blown away!!! Prior to this night, the Synch Ladies were introduced to Sturgis last year on the Shrine stage. We danced, sweated and were in awe of the fan dedication. At that moment, we knew that we had to bring this artist back to Harlem. This time, he brought to the stage Ms. Mandy Lemons, who is a sweetie pie, fierce songstress and has her own vintage style (yup—she had a badass purse that we had our eyes on all night…lol). She brought a powerful woman's touch to this band taking them to another level. The impact of this band cannot be ignored! As we mingled throughout the crowd, welcoming new faces and giving love to our SR supporters we came across fans of the band—some trekking as far as DC—thanking us for giving them just one more opportunity to see their favorite band do what they do best. We couldn't ask for anything better—an affirmation that what we do each month is an incredible thing not just for the artist in giving them an opportunity to showcase their music but also for the fans to see their favorite artist in Harlem world!
See you next month!! HOLLA!!!!